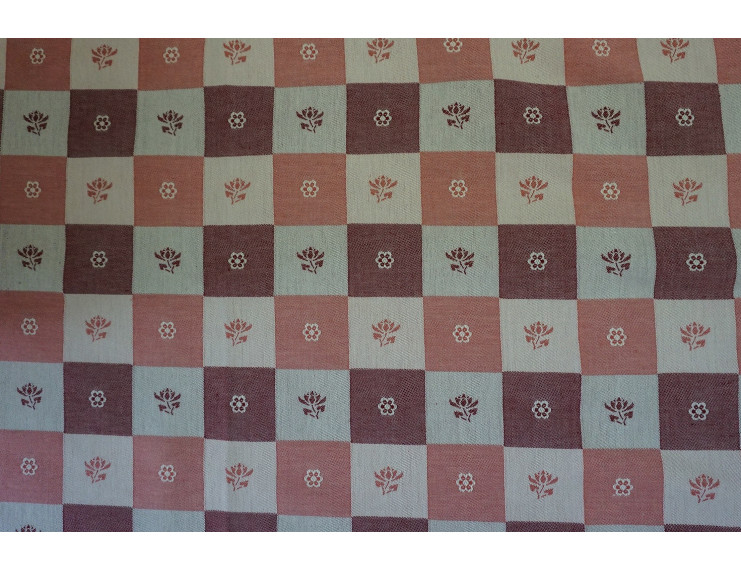  
Fabric 111
Jacquard fabric in mixed cotton (50%) and linen (50%), double-face. Suitable for tablecloths, upholstery, cushions, and other household products. You can choose between two width (200 and 300 cm) and different colors. The price is per meter X width (100 x 200 or 300cm). You can order the sample fabric for free in the "Samples" category.
Nagler-Jacquard production now boasts more than 150 years of experience. Our fabrics are woven with Jacquard loom in cotton-linen blend and in height 180 cm, 200 cm, 300 cm. The designs and the composition of colors are uniquely created by our collaborators, therefore they are unique. The natural fibers, especially the linen texture, make the fabric highly valued, appreciated by customers and of excellent consistency. It is very resistant to washing. It is calculated at approx. 5-8% shrinkage on the first wash.
Important not to use fabric softener and it is recommended to iron the wet fabric. In addition to the large selection of designs and standard items, designs in other colors can be ordered and various items in different sizes can be made. Just send your ideas by email or telephone and we will do our best to make them come true.
You might also like
gobelin
Fabric Gobelin Quadros
Gobelin fabric by the meter suitable for table covers, upholstery and cushions. Width of the...
nagler-jacquard
Fabric Margit
Jacquard fabric in mixed cotton (50%) and linen (50%). Suitable for tablecloths, upholstery,...
campionario
Sample 111
Free sample piece of fabric. This guarantees a real visualization of the fabric, its...